National Veterinary Technician Week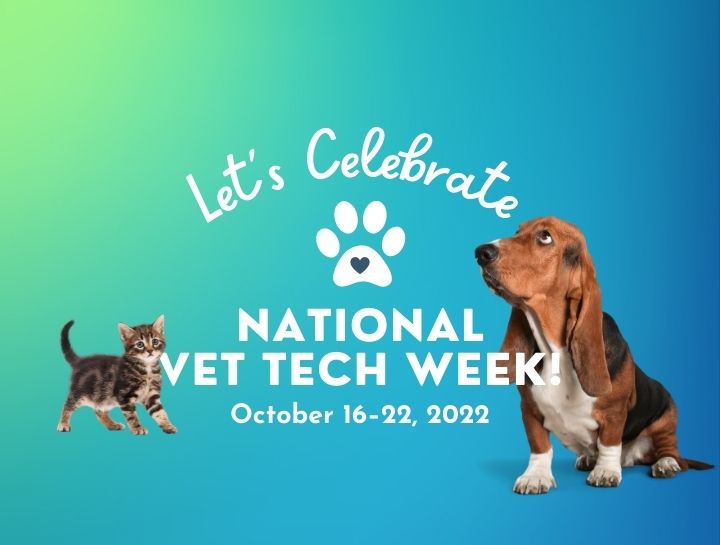 October 16, 2022
Each year, Village Veterinary Practice celebrates and recognizes our veterinary staff and their amazing contributions to the veterinary profession during the third week of October, officially known as Vet Tech Week. At VVP, we use this week to not only celebrate our Vet Techs but our dedicated Veterinary Assistants, Client Care Representitives and Kennel Assistants and also refer to this week as Vet Staff Appreciation Week.
This year marks the 29th National Veterinary Technician Week and, according to Ashli Selke, RVT, CVT, President of the National Association of Veterinary Technicians (NAVTA), "This year's celebration focuses on the resiliency of Veterinary Technicians."
From October 16-22, 2022, we express our gratitude to our veterinary team—we are truly grateful for their hard work, dedication, and expertise. Our team goes above and beyond for patients and clients on a daily basis because loving and caring for animals is their passion.
The journey to becoming a veterinary technician is no easy feat! Our Certified Veterinary Technicians have all graduated from an AVMA accredited veterinary technology program completeing courses in anesthesia, clinical pathology, small animal nursing, large animal nursing, pharmacology, surgery and radiology.
In practice, Veterinary Technicians are valuable members of veterinary hospital teams and are critical to the day-to-day functions. From surgical technicians to technicians who assist in the exam room, all veterinary technicians are extremely skilled and are key to successful pet visits. Techs do everything from taking vitals, administering vaccines, bloodwork, assisting in surgeries, sharing knowledge and care instructions with pet parents, and, of course, comforting, giving extra love, and ensuring beloved furry family members are comfortable during their visits.
We appreciate our skilled, caring, incredible Veterinary Technicians—we are so lucky to have you on our team! Happy National Veterinary Technician Week & Veterinary Staff Appreciation Week! Thank you for all you do!